DETOX + SYNERGY ELIXIR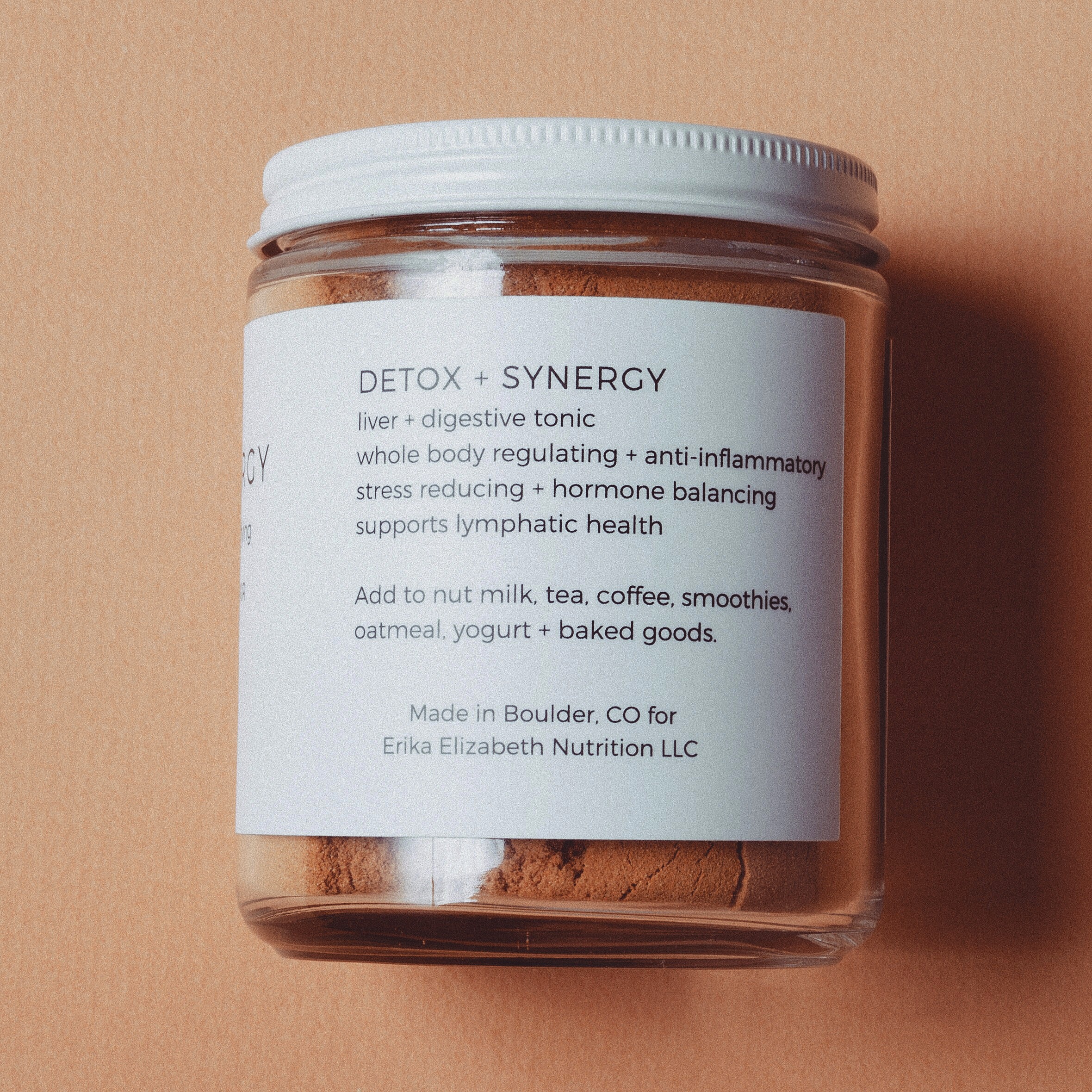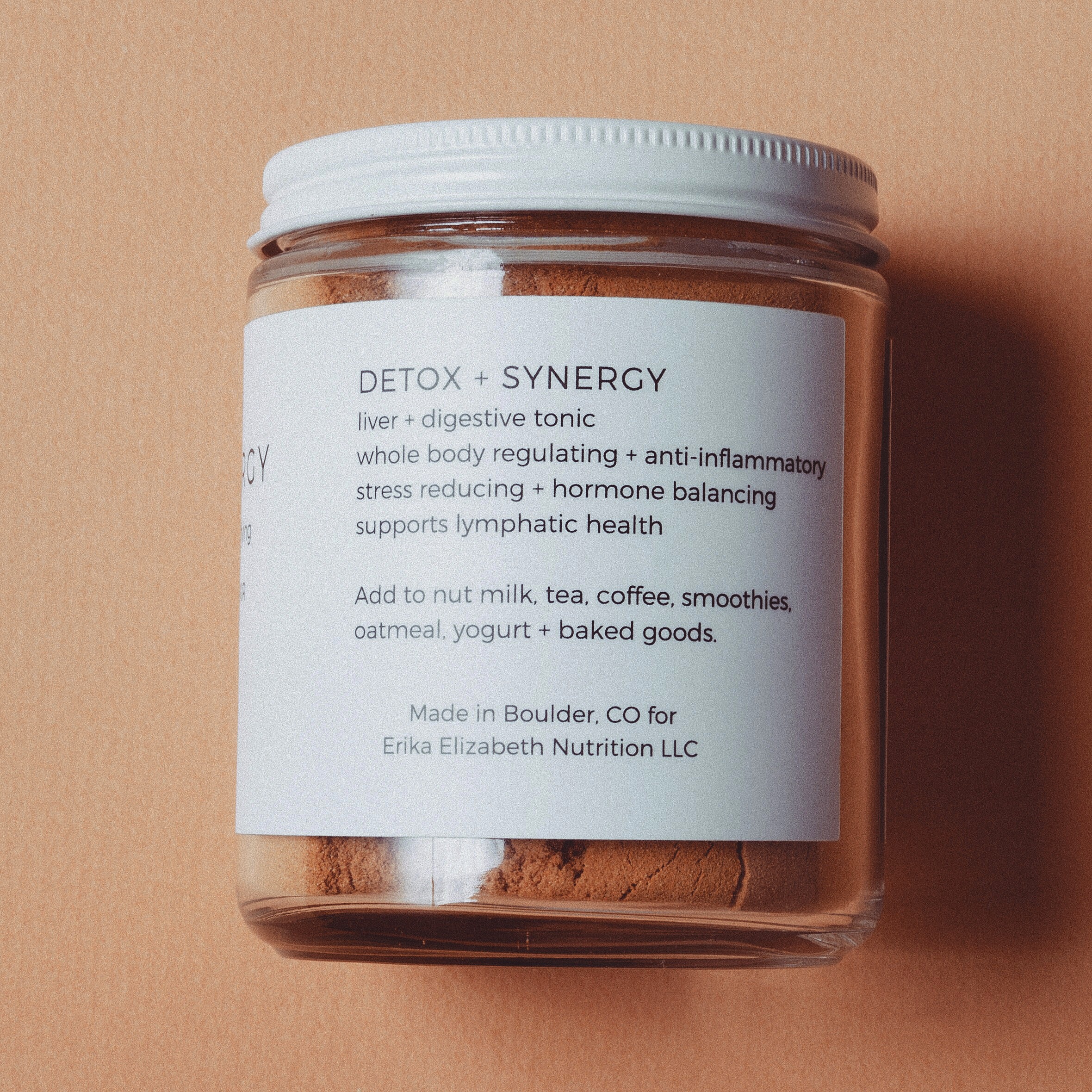 DETOX + SYNERGY ELIXIR
INGREDIENTS: TURMERIC*, MACA*, CINNAMON*, CARDAMOM*, GINGER*, BLACK PEPPER*, PINK SALT*, VANILLA*, STEVIA*, LOVE (*indicates organic)
Detox + Synergy is a combination of specific herbs intended to ground and balance all body systems. Specifically nourishing the gut + detoxifying the liver.

DETOX + SYNERGY
liver + digestive tonic
whole body regulating + anti-inflammatory
stress reducing + hormone balancing
supports lymphatic health
ACTIVE ADAPTOGEN: MACA
Maca root is a "feel good" adaptogenic herb known for its ability to lower the stress hormone, cortisol, while serving as a precursor to several beneficial hormones. It works to stabilize + balance the endocrine system and can be an effective herb for nourishing both the adrenals and the thyroid. Maca is best taken in the day time, as it provides energy, stamina, focus, memory + an elevated mood, increasing endorphins. Maca also serves as a libido enhancer.
MORE ON TURMERIC...
Turmeric has been shown to offer support the following: liver detox, inflammation, hair, skin, nails, digestion, joint health, pain, lowered cholesterol, stabilized blood sugar
The synergistic combination of turmeric and maca work to flush the lymphatic sytem and cleanse the liver, ultimately detoxing the body of excess hormones, while restoring endocrine balance.
THESE STATEMENTS HAVE NOT BEEN EVALUATED BY THE FDA. THIS PRODUCT IS NOT INTENDED TO TREAT OR PREVENT ANY DISEASE.