BEAUTY + BRAINS ELIXIR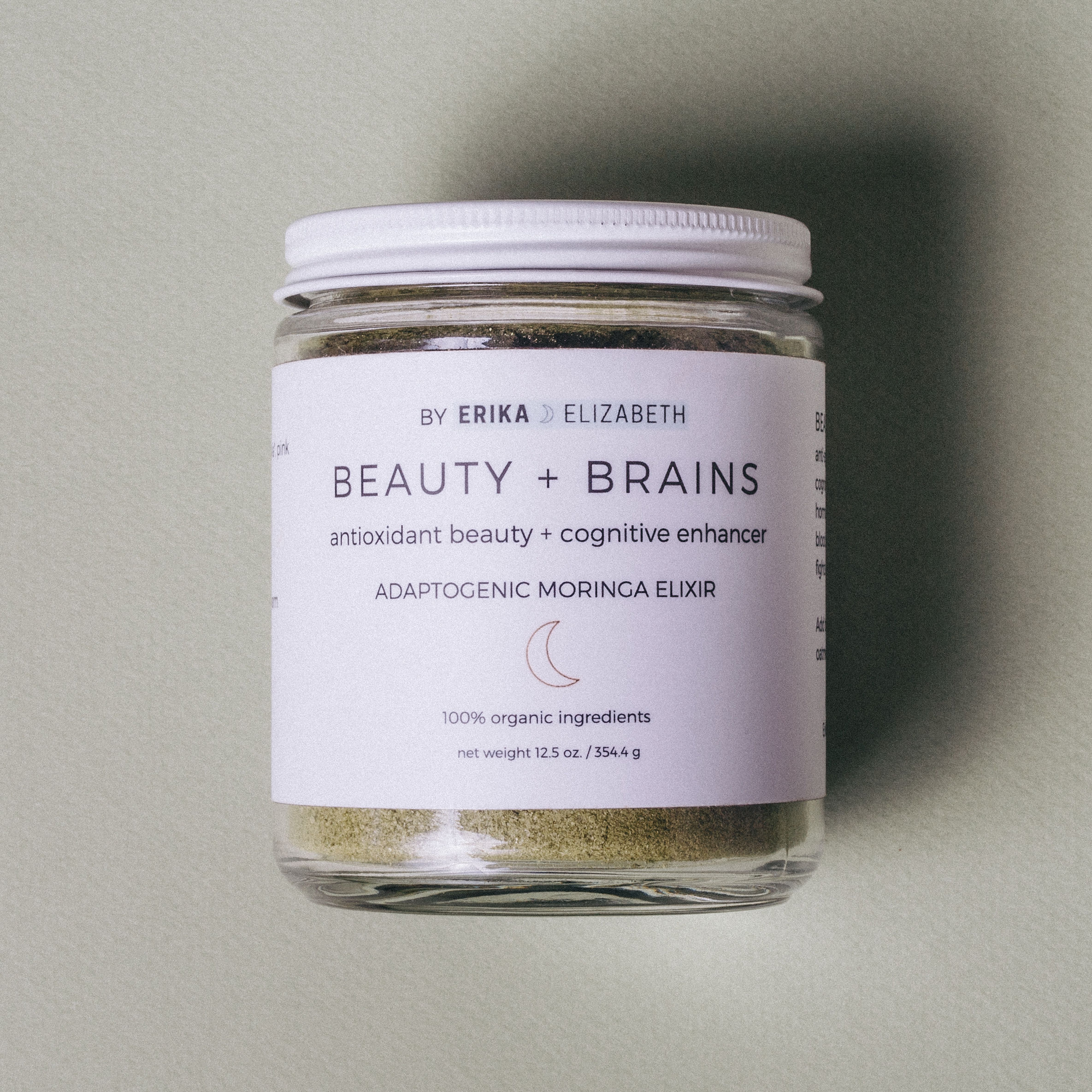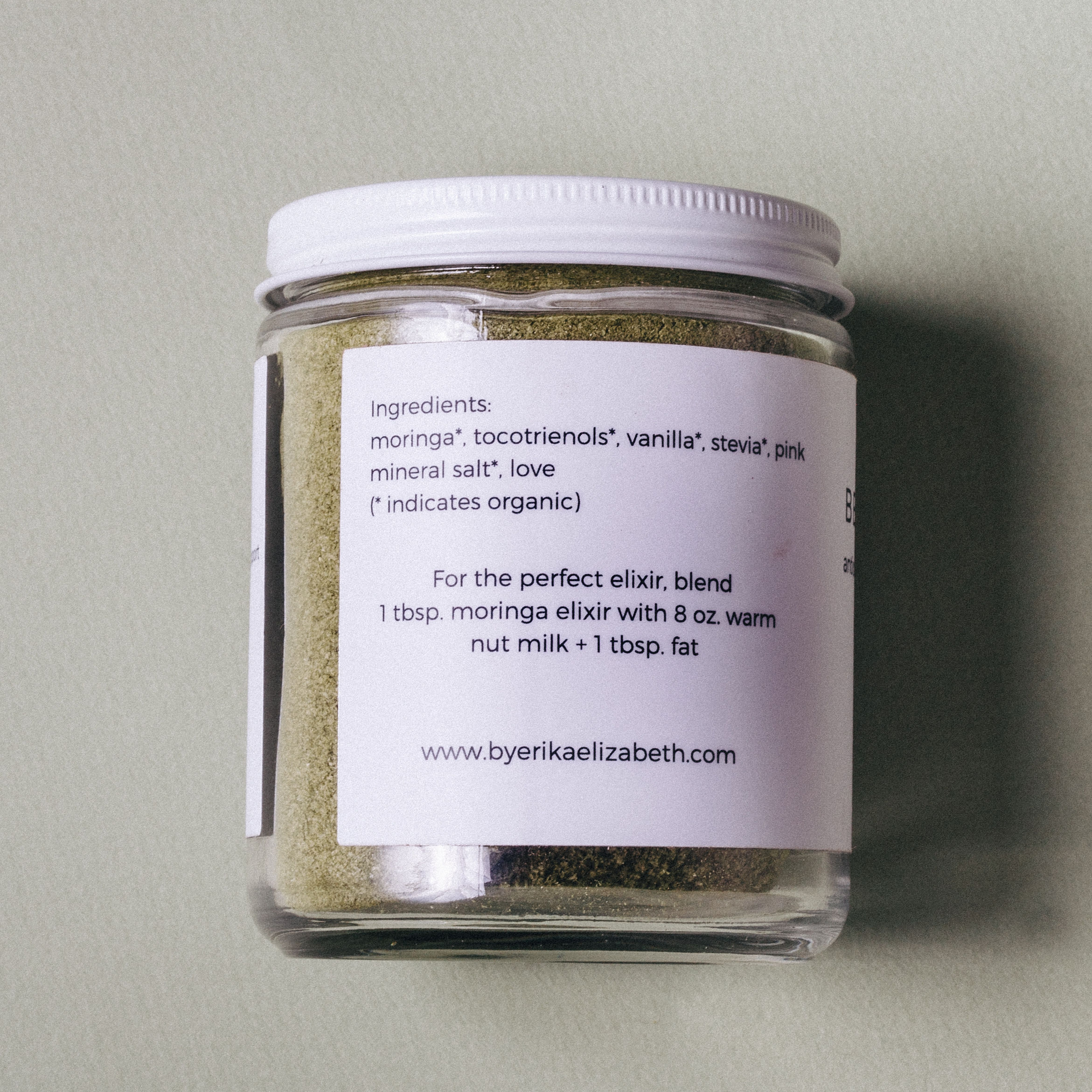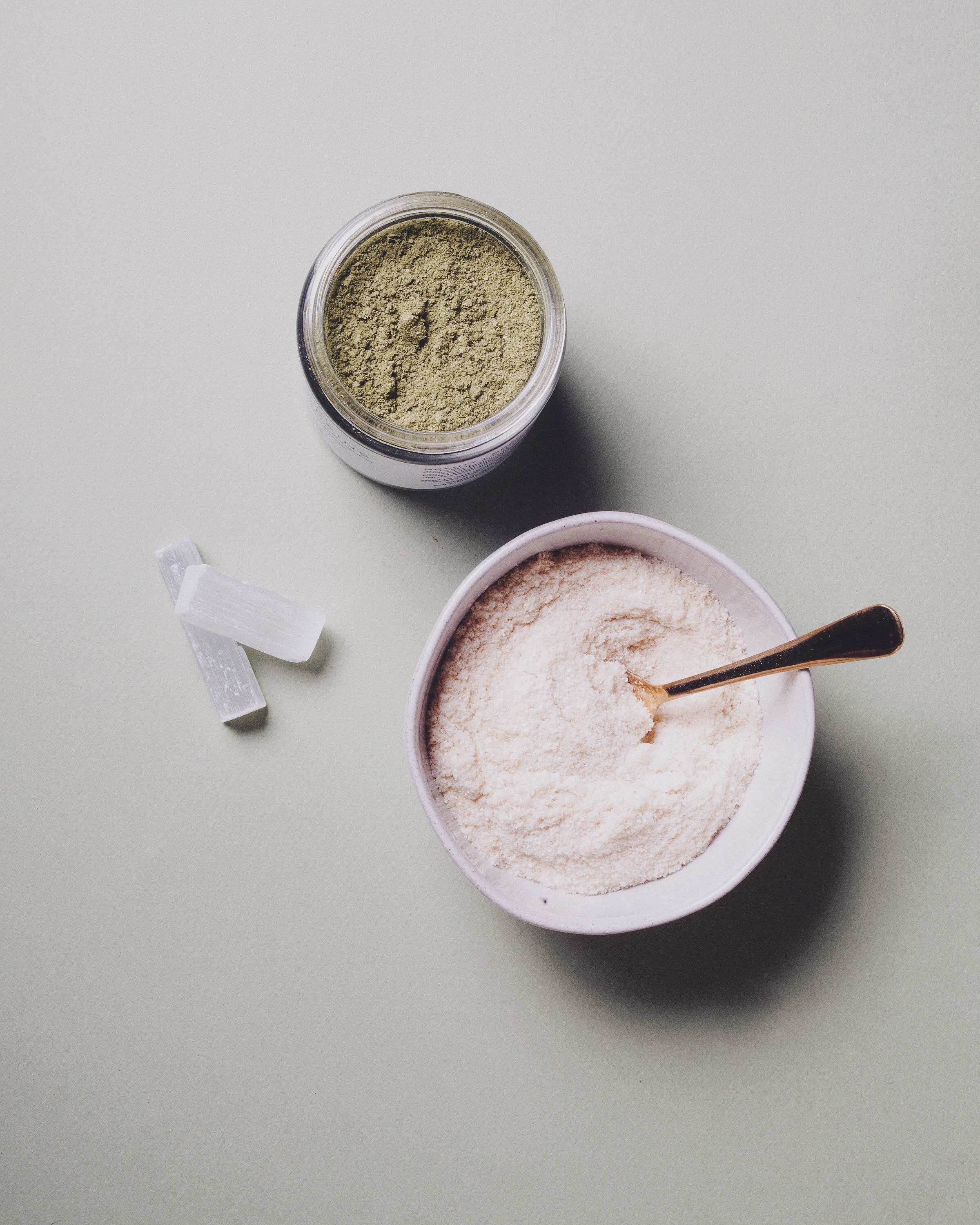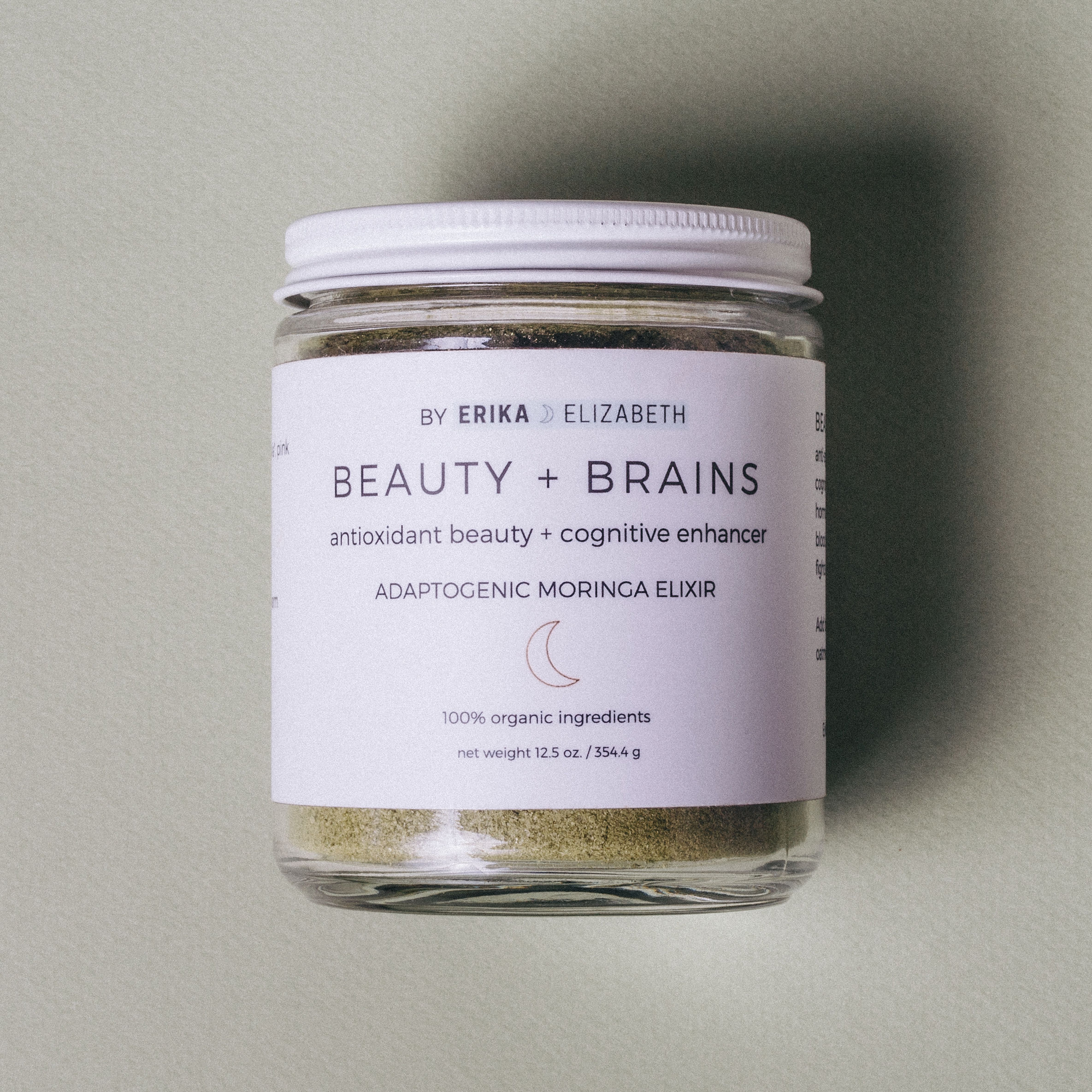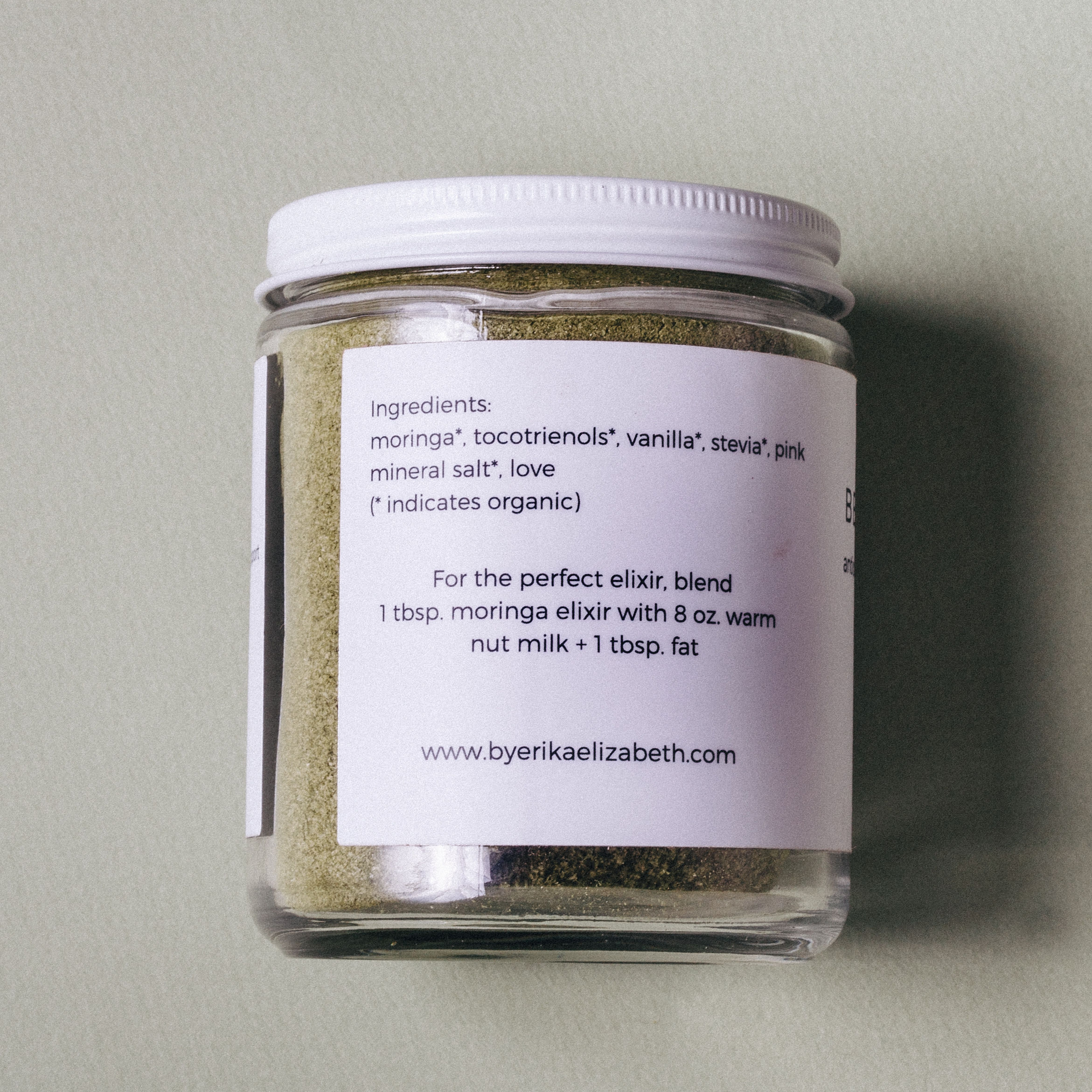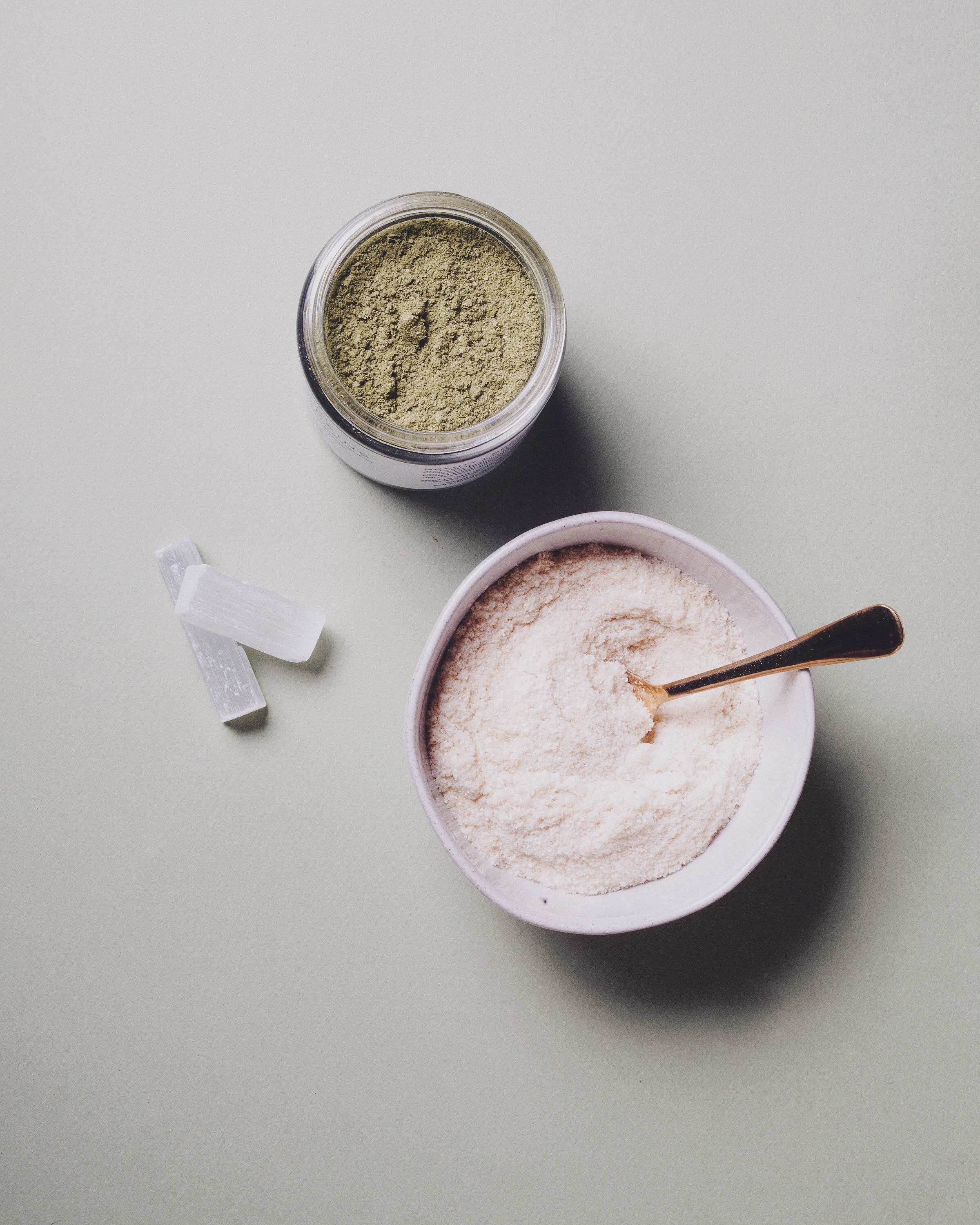 BEAUTY + BRAINS ELIXIR
INGREDIENTS: MORINGA*, TOCOTRIENOLS*, PINK SALT*, VANILLA*, STEVIA*, LOVE (*indicates organic)
Beauty + Brains is a combination of specific herbs intended to enhance beauty + cognitive function.

BEAUTY + BRAINS
anti-aging + anti-inflammatory
cognitive tissue + skin support / hormone balancing + stress reducing
blood sugar regulating + cardiovascular support
fights systemic oxidation
ACTIVE ADAPTOGEN: MORINGA
Moringa is an Ayurvedic herb known for its high antioxidant profile and its ability to lower the effects of oxidative stress in the body. Moringa has been found to have comparable potency of anti-inflammatory drugs, but without the negative side effects. Moringa is supportive for lowering cholesterol, balancing blood sugar and preventing cardiovascular disease. Because of the high antioxidant count, it slows aging, enhances the skin, hair + nails, protects the brain and fights systemic inflammation in the body. Moringa also is a powerful remedy for balancing the endocrine system and supporting liver + digestive health.
MORE ON TOCOTRIENOLS...
Tocos or tocotrienols are a bio-available source of vitamin E which works to support healthy skin and connective tissue. Tocotrinols also assist in the removal of toxins from the body. Like moringa, they are extremely supportive for cardiovascular health, cholesterol levels, blood sugar and oxidative stress. High in antioxidants, tocotrienols lower inflammation, improve brain function and slow the effects of aging.
The potent combination of moringa + tocotrienols is a powerful remedy for inflammatory conditions; working to protect the brain, cardiovascular system and skin from the effects of oxidative stress.
THESE STATEMENTS HAVE NOT BEEN EVALUATED BY THE FDA. THIS PRODUCT IS NOT INTENDED TO TREAT OR PREVENT ANY DISEASE.